Saxifraga rosacea ssp rosacea Irish Saxifrage RRR D N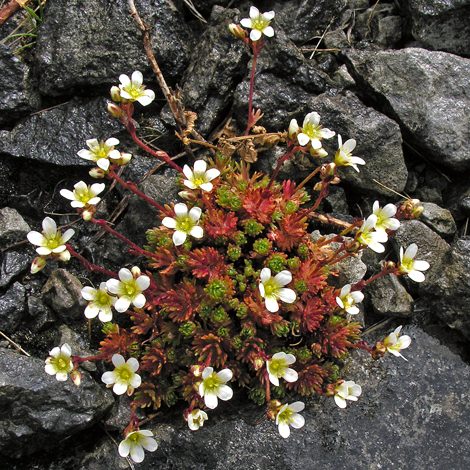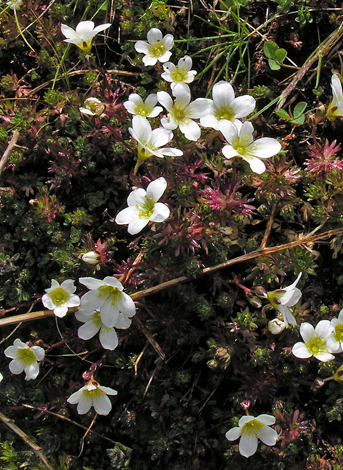 We found this plant at the foot of the Burren's limestone pavement right next to the fairly busy coast road and hardly 200 metres from the sea. It isn't often that plant with an RRR rating is a roadside weed.
Although naturalised in a few places in Mainland Britain the only place this native now grows in quantity is in the south and west of Ireland.
Near Blackhead, County Clare, Ireland 21st May 2005
Added on February 3rd 2005, updated 30th January 2012