Scilla verna Spring Squill C DD N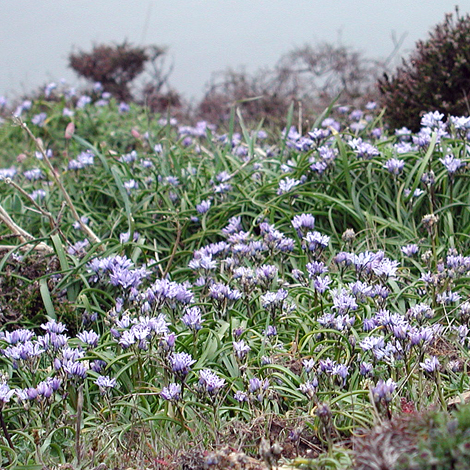 This is one of those spring flowers which looks fantastic in its natural habitat of the cliff tops. On Anglesey it grows in thousands at South Stack which is worth a visit for this plant alone. Most flowers are blue and quite short but the occasional pink on as in the photo, can be found.
Scilla verna is mainly a coastal plant with just one or tow records from inland sites. It is found on the western coasts of England, Wales and Scotland with far fewer records from the east. It is common on the north coast of Scotland and on Orkney and Shetland. In Ireland it is mostly found on the eastern coasts.
LHS: South Stack, Anglesey 24th February 2002 LHS: Great Orme 4th May 2005
Added on 17th September 2004, amended on February 3rd 2005, updated 31st January 2012