Sedum dasyphyllum Thick-leaved Stonecrop I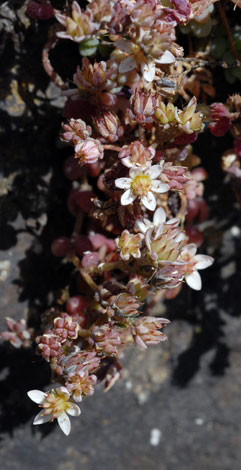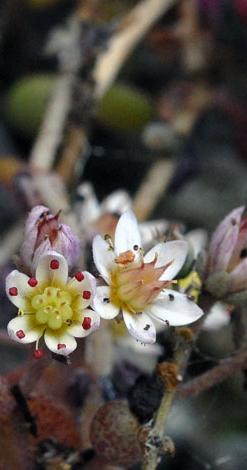 This introduction from Europe has escaped to a long wall and to our surprise is every bit as vigorous as when first seen over twenty years ago at this site. Escapes which plant themselves in cracks in walls are very satisfying because they are virtually certain to have been naturally propagated. Planting things in walls deliberately usually ends in failure. The green fronds on the left of the whole plant photo are Asplenium ruta-muraria (Wall-rue).
Sedum dasyphyllum is found in the south Midlands of England and in north Wales but does not stray much into Scotland and is absent from Ireland.
Walls near Conway, North Wales 29th June 2007
Added on 22nd February 2008