Sisyrinchium montanum American Blue-eyed-grass I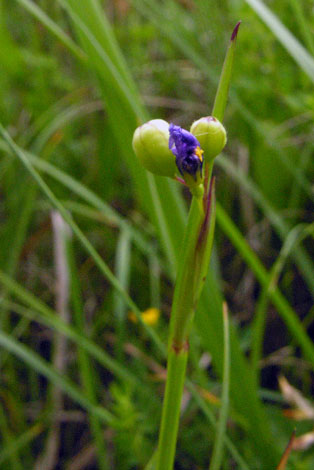 This introduction from America is often confused with Sisyrinchium bermudiana (Blue-eyed-grass) and our WFS group had to read carefully from the botanical texts to come to the conclusion that this specimen was S. montanum. Such identifications always leave a feeling of doubt and it wouldn't surprise me if an authority on this genus decided otherwise in the future. We were too late to see the plant in flower properly but there were one or two with fruits and the remains of flower parts.
This plant has strongholds in the south of England and in the north west but is dotted only occasionally elsewhere.
Nob End, Bolton 12th June 2006
Added on November 23rd 2006, updated 8th February 2012