Stachys arvensis Field Woundwort C DD N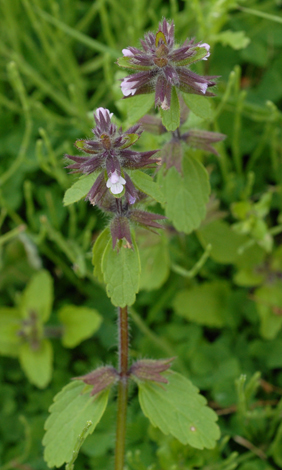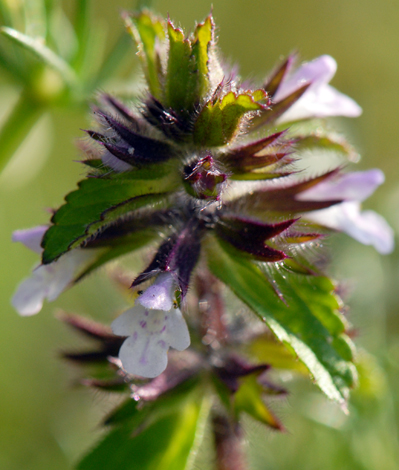 This is a small, occasional arable weed of the fields on our acid, sandy soil but a very common one on the rich, local allotment beds. As with all Stachys species, rubbing the leaves releases a typical Stachys smell - at its strongest with Stachys sylvatica (Hedge Woundwort).
Stachys arvensis is common in England and Wales but records diminish in number as you travel north. It isn't common Scotland except around the industrial belts and in Ireland it is common only in the south.
Helsby, Cheshire 1st August 2007 RHS: Helsby, Cheshire 18th September 2009
Added on November 17th 2004, amended February 5th 2005, updated 11th February 2012