Taraxacum palustre Marsh Dandelion RR DDD N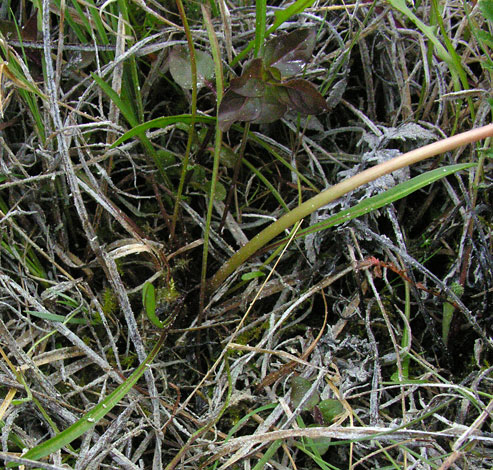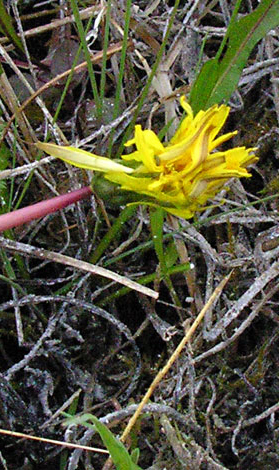 Before our botanical trip to the Burren we had gathered information about where the interesting plants were to be found and one of the suggestions was that we look for a member of Taraxacum sect palustria specifically Taraxacum palustre. We were assured by our friends that this species looked very different from the ordinary dandelion of the local grass verges. After much hunting I found one in flower and sure enough the leaves were unlike any dandelion I've ever seen. On the LHS photo you can see almost linear grass like leaves which actually belong to the Taraxacum palustre, the reddish stalk of which was too long to photograph with the leaves. The RHS shows the one rather tatty flower which we found.
Taraxacum palustre is uncommon on mainland Britain and in Ireland. There is no discernible pattern to its distribution being dotted here and there in England, wales and Scotland. In Ireland it is mostly found in the west.
Close to Turlough Lough Kilnaboy, Burren, Ireland 23rd May 2005
Added on December 5th 2005, updated 13th February 2012