Thalictrum alpinum Alpine Meadow-rue C DDD N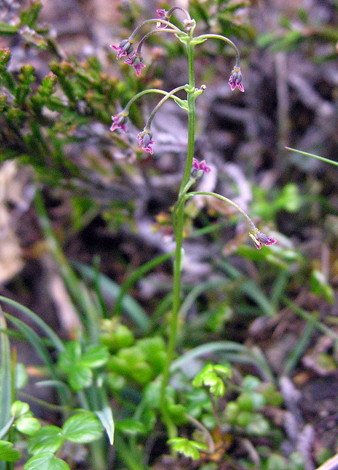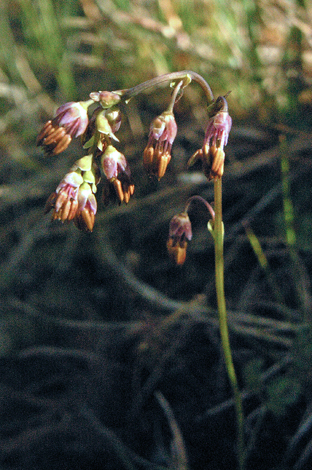 This is a very delicate, small plant only 10 to 20 cm tall found in flushes on mountain sides. It has flowers which usually have proportionately large yellow anthers dangling from the florets but there weren't any obvious ones on this example. This particular plant was extremely small -nor more than 6 cm tall. In fact several of us who were actively looking for Thalictrum alpinum, looked straight at the stream side where it grew without seeing it.
There are sites for Thalictrum alpinum in the West of Ireland, in Snowdonia and some in the Northern Fells of England but its UK home is in the Highlands of Scotland.
LHS: Side of stream near summit of Cronkley Fell, 22nd June 2005 RHS: Fraoch-bheinne, 8th June 2006
Added on December 6th 2005, updated 14th February 2012, updated 16th Nov 2014