Viburnum opulus Guelder-rose CC DD N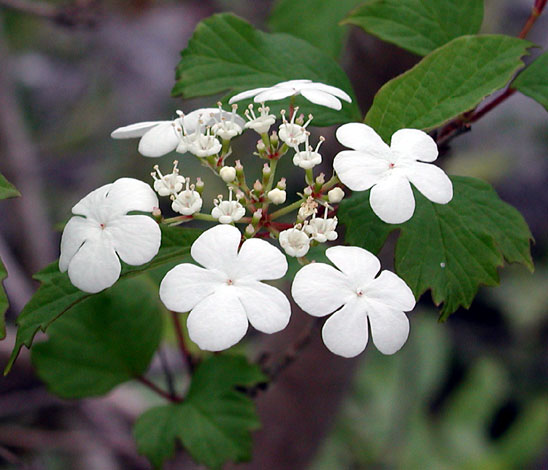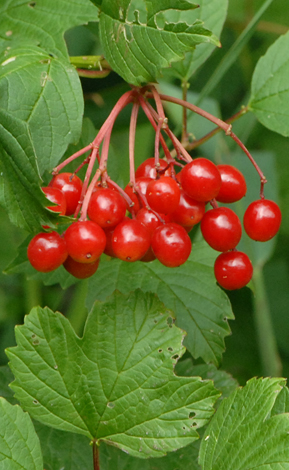 Viburnum opulus has flowers with enlarged outer petals which are sterile and can be seen from a distance allowing you to recognise the shrub immediately. As an attractive shrub it is grown by gardeners and so cultivars can sometimes escape into the wild along with the native plant. In fact a double flowered cultivar called the Snowball Bush was created many years ago in nurseries in Gelderland in The Netherlands hence the name "Guelder Rose". It is also known as Water Elder, European Cranberry bush and Cramp bark according to Wiki but I have never heard it called any of these common names in Britain or Ireland..
Viburnum opulus is common in England, Wales, Ireland and southern Scotland with records becoming less common in the far north. It is not found on the outer islands.
LHS: Gaitbarrows, Lancashire 12th June 2004 RHS: Wicken fen, Cambridgeshire 22nd August 2010
Added on 6th November 2004, amended on February 5th 2005, updated 22nd February 2012