Androcalva gaudichaudii Endemic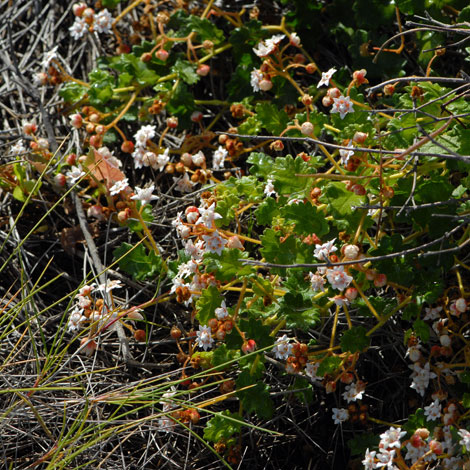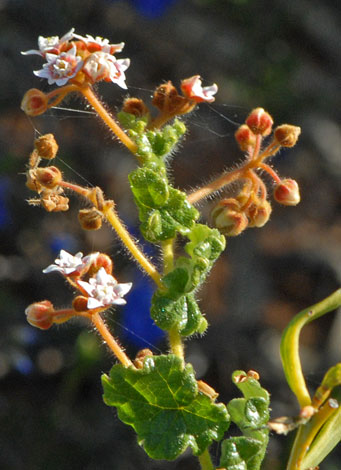 Androcalva is a new genus first described in 2011 and includes Commersonia and Rulingia. This species used to be called Commersonia gaudichaudii and references to it on the internet still use this old name.
Androcalva gaudichaudii is a low growing, spreading shrub with brown hairy stems and shiny leaves and is quite common on roadside verges around the Shark Bay area. It is found from Geraldton to Shark Bay but nowhere else.
Roadside verge near Shark Bay, Western Australia 5th September 2012
Added on 5th October 2013