Dipsacus laciniatus Cut-leaved Teasel C DD I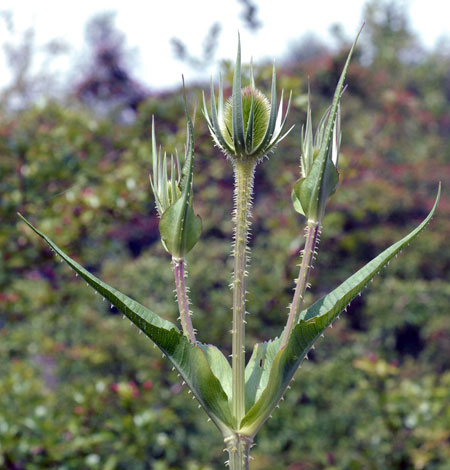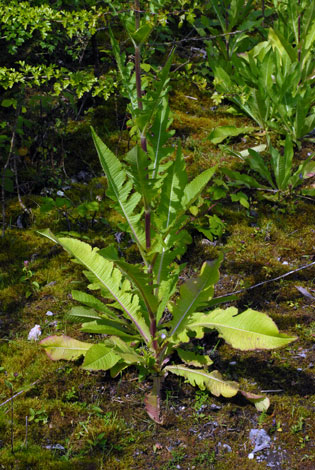 This is a birdseed alien from Europe which appears from time to time. At this site there were plenty of young plants suggesting that it is well established. I visited it twice to try to find more mature flowers but it must flower in late August by which time I was in Australia.
There are a few records from England and one or two from Wales and Scotland and none from Ireland for this alien.
Partington, Near Lymm, Cheshire 10th July 2007
Added on 10th December 2007, updated 28th March 2010