Iris germanica Bearded Iris C DD I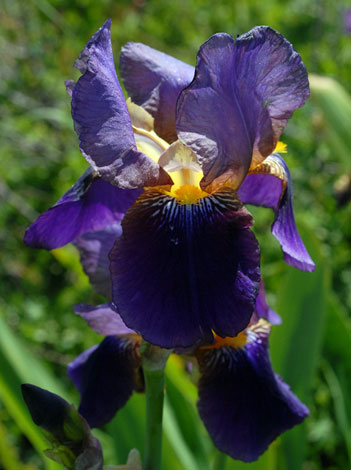 According to Stace the true Iris germanica is only one species of a group of irises of hybrid origin and which have no name. So we call them all I. germanica I suppose. These irises have been naturalised in the rough ground between a golf course and the cliffs of a sea shore and have been seen at this site for many years.
They escape quite readily into the countryside of southern England but find it harder to naturalise in Wales, Scotland and Ireland.
Near west shore golf course, Llandudno 3rd June 2008
Added on 6th June 2008, updated 17th December 2009, updated 2nd February 2010, updated 13th April 2010