Lupinus x regalis Russell Lupin D I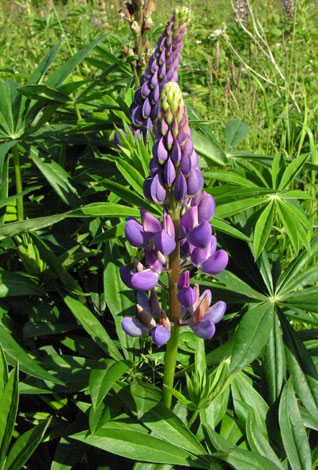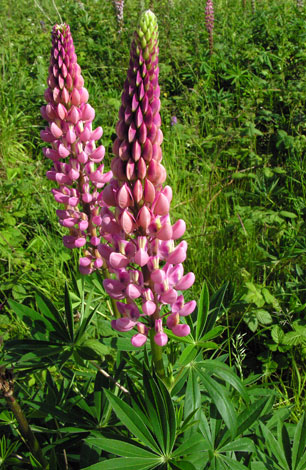 These introduced plants sometimes establish themselves in healthy self perpetuating colonies in waste places or at the side of the road without any gardner fighting the aphids or other pests which kill mine off so readily in my own garden. The colony from which these photos were taken is a most unlikely place for anything to grow - it has a thin soil on top of an old ash dump but the lupins have thrived here for over 20 years.
This popular garden plenty has escaped in much of central England, and populated areas of Scotland around the Edinburgh - Glasgow belt plus a significant area around the Inverness. There is not much in recorded from Wales and very little from Ireland.
Frodsham, Cheshire 14th June 2005
Added on November 8th 2005, updated 5th December 2010