Luzula arcuata Curved Wood-rush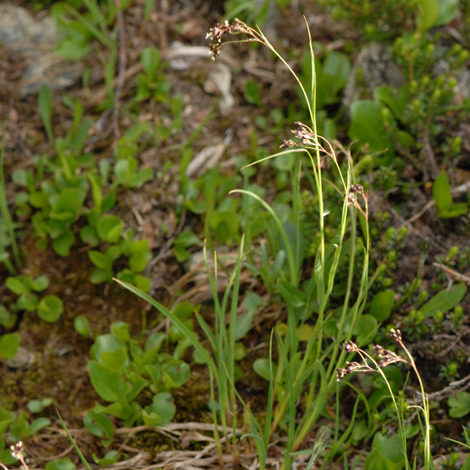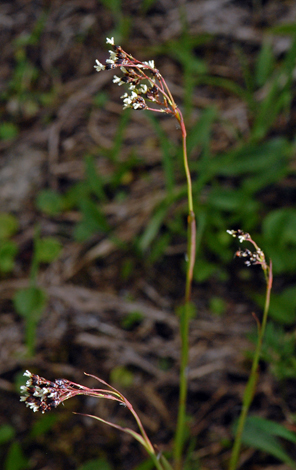 I have seen but not photographed this plant high up in the Cairngorms in Britain. Finding it here in the Swiss Alps presented a good opportunity to record the details of the plant but yet again it was waving backwards and forwards in strong winds making it a very difficult photographic subject.
L. arcuata is a circumpolar perennial plant found in northern Canada, Scandinavia and Greenland as well as the mountainous parts of northern Scotland and in the high Alps.
Bernina Alps above Pontresina, Engadine, Switzerland 5th July 2010
Added on 5th December 2010, updated 30th May 2013