Papaver hybridum Rough Poppy R DD N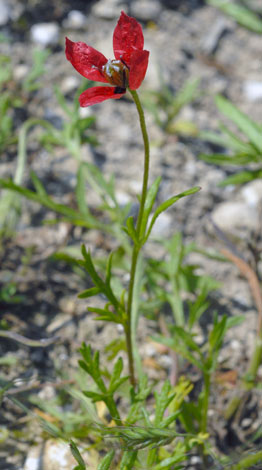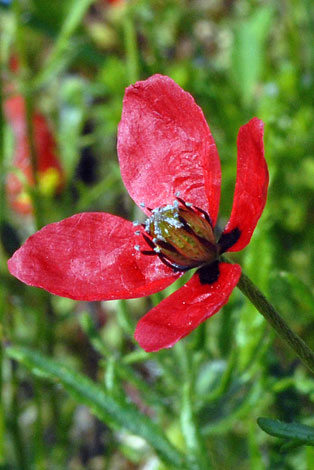 This is much less common than it once was and is typically found on chalky arable land at the edges of fields. It has adpressed hairs up the stem, smaller, separated, deeper-red petals than P. rhoeas (Common Poppy) with which this was growing, and a dark blotch at the base of each petal.
It is common in the south east and south west of England and fairly rare elsewhere.
Edge of Field, Ranscombe Farm 3rd June 2007
Added on 7th February 2008, updated 7th February 2011, updated 12th April 2015