Papaver hybridum Rough Poppy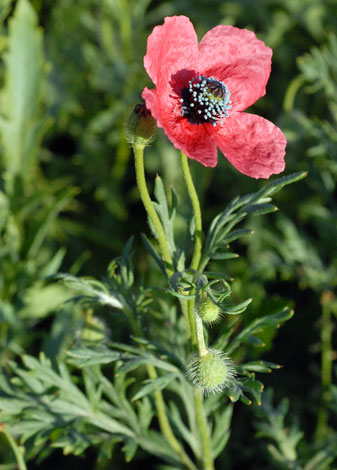 This is a common poppy in continental Europe but an increasingly scarce plant in the U.K. The bluish violet anthers with hairy buds and and hairy fruits are identifying features.
We were lucky having accommodation in the countryside where this plant and many other interesting species were in a next door field.
La Casa, El Saltador, Spain 19th March 2007
Added on 27th March 2007, updated 7th February 2011, updated 12th April 2015