Podotheca gnaphalioides Golden Long-heads Endemic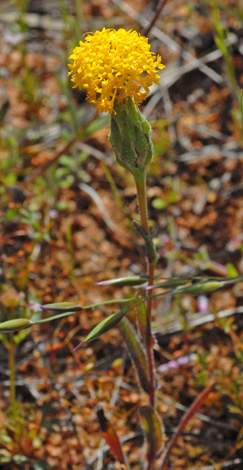 Favouring sandy soils, this plant will often grow in large numbers as part of the carpets of Spring ephemerals. It can be yellow or orange annual or perennial, erect or procumbent. The Podotheca genus is endemic to Western Australia except for P. angustifolia found in south Australia.
P. gnaphalioides is found along the coastal stretch centred on Perth and inland in the Wheat Belt almost as far as Kalgoorlie.
W.A. W.F.S. tour: Talgomine reserve 13th September 2007
Added on October 16th 2011, upadted 22nd may 2016