Rubus warrenii A Bramble C DD N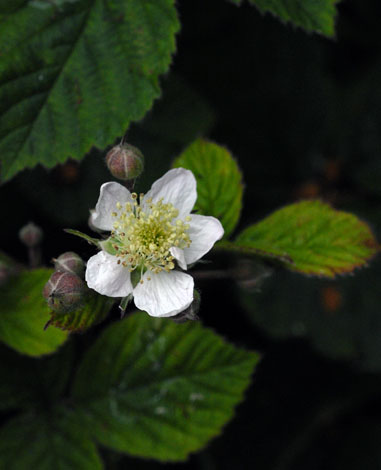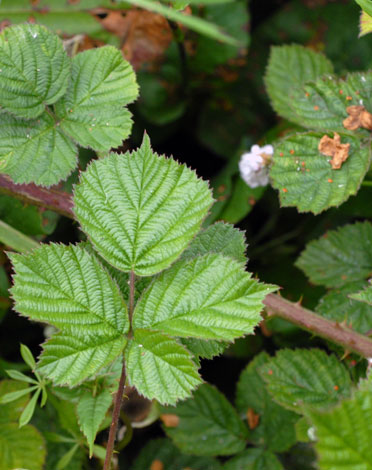 This is one of those brambles which even a reasonable competent field botanist would have no hope of determining without expert help - mainly because it looks like so many of the other brambles to the untrained eye. At least it has a name which is recognised by BSBI. ID by David Earl.
It is very common in the north west of England but has only rarely been recorded elsewhere.
Lane leading to Irwell Vale, Lancashire 7th June 2007
Added on 21st february 2008, updated 23rd January 2012