Sorbaria tomentosa Himalayan Sorbaria I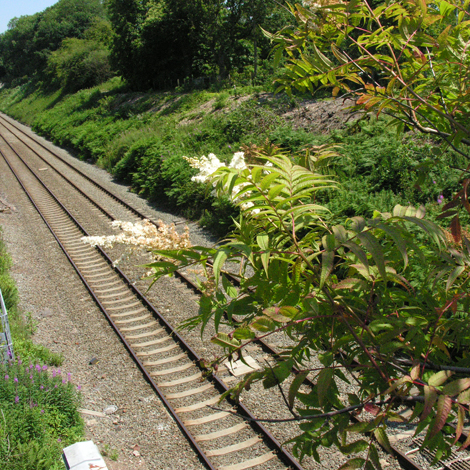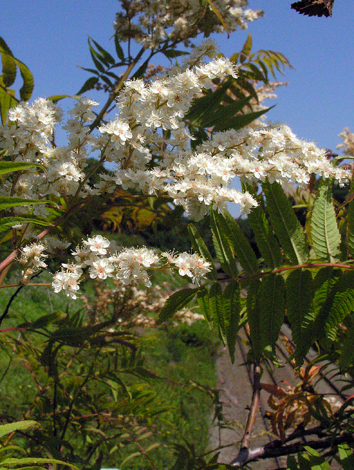 This introduction from the Himalayas escapes from gardens to rocky places or in their absence, walls. This one was growing out of the mortar of a railway bridge and has been thriving there for a few years.
There a very few records in the British Isles for this introduction and what few there are are mostly in southern England. There is one record in Scotland and none in Ireland or Wales.
Near Frodsham 9th July 2005
Added on December 1st 2005, updated 9th February 2012