Trichodesma zeylanicum Camel Bush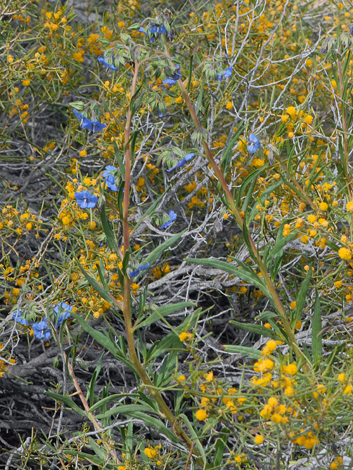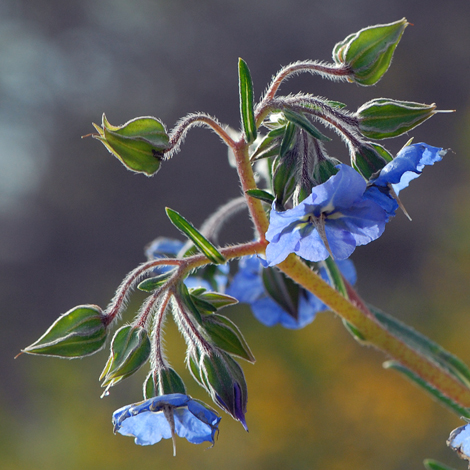 We had stopped to visit Shell Beach which, as its name suggests, is a beach made entirely of shells and shell fragments metres deep. There were few plants which we had not seen before but this one, which I thought was probably a European Borago officinalis growing here as a weed, was new. It was member of the Boraginaceae as I had assumed and early in its taxonomic life had been given the name Borago zeylanica until eventually it settled in Trichodesma. This one is probably var grandiflora.
It is found in one or two places near Geraldton and here at Shark Bay but otherwise much further north dotted around the Pilbara and Kimberley regions.
By car park for Shell Beach, Shark Bay area, Western Australia
Added on 19th January 2013